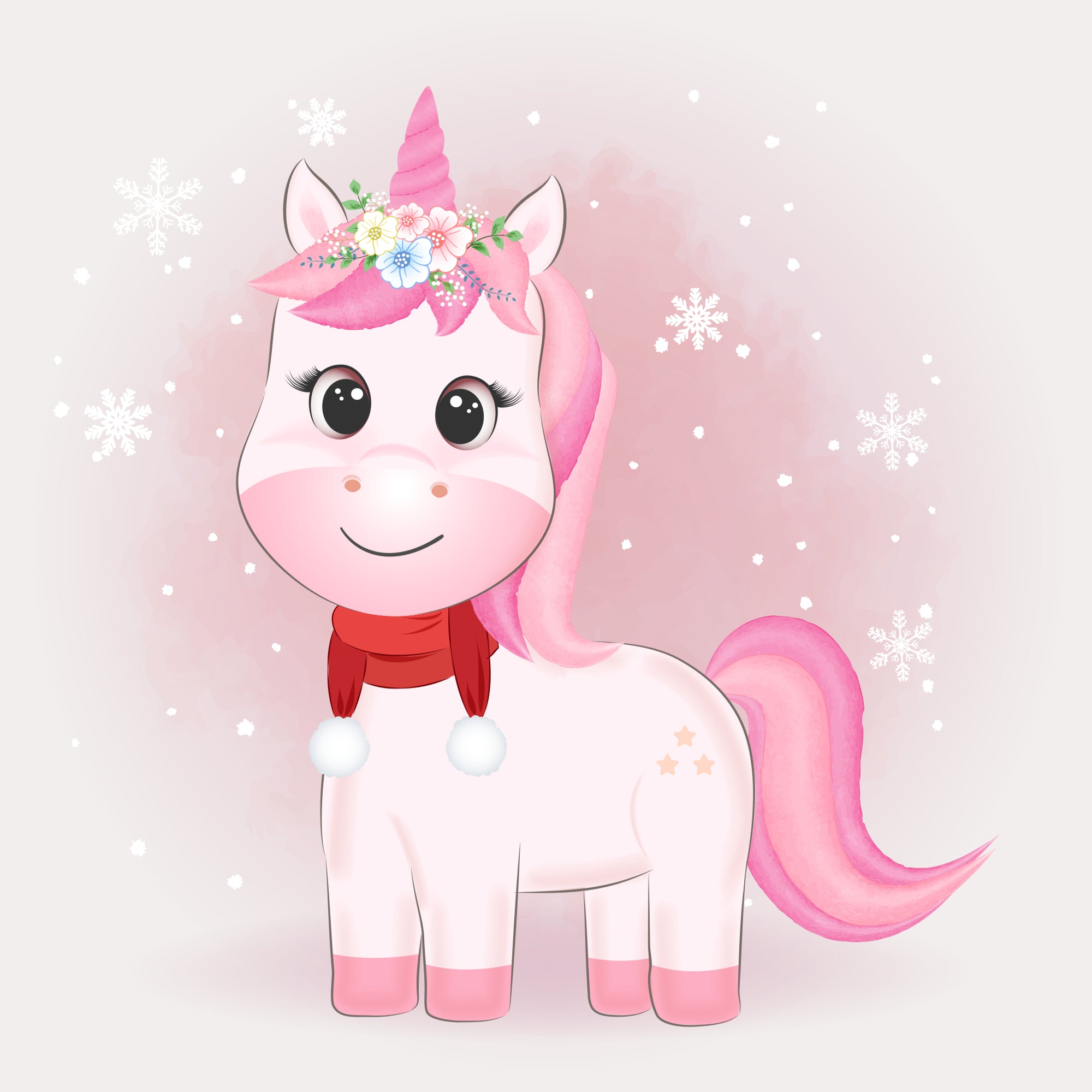 By Mitalee Deshpande for Finding Unicorns
Hands up if you love Unicorns! 
At Finding Unicorns, we're obsessed with these fabulous creatures of the wonderland who symbolize all that is pure and cheerful and have the power to trigger our imagination.
Unicorns make everything just that little bit more fun and exciting.
So, if your kiddos are as head over hooves for these majestic beasties as we are, you'll enjoy our compilation of Unicorn craft ideas tailored specifically for little hands.
And if you think Unicorn crafts are an excellent idea, think again — Unicorn Christmas crafts are the absolute best!
Unicorn Crafts for Kids
Image: Ruffles and Rain Boots
While arts and crafts are beneficial to the overall development of young minds, they are also an important part of parent-child bonding. We believe you don't have to be a kid to enjoy Unicorns, but it sure does help.
Little people have such great imaginations that can transport them to a whole new world with the help of just a few simple materials. And who better to help them traverse those magical lands than Unicorns!
Crafting and Christmas have one thing in common — they bring everyone together.
Everyone loves Christmas, but Unicorn crafts are not far behind on the list. So, when you put them all together, you've got an excellent mix of fun, playfulness, and creativity.
And while Unicorn crafts are plentiful, the best Unicorn crafts for kids are those that are not only easy to make but also teach patience, perseverance, and teamwork.
The world is overflowing with Unicorn crafts for all ages — from cheeky toddlers to moody teenagers and busy Mums on the go, which means there are hundreds, if not thousands, of projects to choose from.
But fear not! For we've combed the glittery realms of the interwebs to bring you a wide variety of some of the best Unicorn Christmas crafts around!
Christmas Unicorn Craft Ideas
If you're like us, then it makes total sense to carry your Unicorn passion into the festive season. Unicorn craft is super easy, and when you pair it with Christmas, it becomes even more special.
So, what can you make with Unicorn crafts for Christmas? The first and most obvious choice would be Unicorn Christmas ornaments.
Just imagine how gorgeous your Christmas tree will look decked out in glittery Unicorns! Or how about transforming your entire Christmas tree into a Unicorn Christmas tree? Whichever possibility you choose, there's a whole bunch of stuff just waiting to be created.
How To Make Christmas Unicorn Crafts
These magical Unicorn Christmas crafts are just what you need to give your silly season that little extra oomph.
But how to make a Unicorn craft? Leave that to us because we've compiled a list of fun Christmas activities to get you and your little angels into a festive mood. Just add a splash of Unicorn!
DIY Unicorn Christmas Ornaments
Image: Kara Creates
Glittery ornaments add that special touch to any Christmas tree. And if your ornaments resemble Unicorns, there's a double dose of magic coming your way!
So how to make Unicorn Christmas ornaments, you ask? Well, the best crafts are the easiest to make and require the simplest of materials.
You'll find an easy-to-follow tutorial for this Colourful Christmas Ornament at I Heart Crafty Things.
Or try your hand at these pretty Wooden Christmas Unicorn Ornaments (above) by Kara Creates, which are all jazzed up with flowers and feathers.
Laurel from A Bubbly Life has a step-by-step process for this DIY Glitter Unicorn Ornament (below). It's a fun twist to your miniature toys, and it's super glittery and easy to make.
 Image: A Bubbly Life
And if they don't mind a bit of sewing and stuffing, then this adorable Felt Unicorn Christmas Ornament by Dear Creatives is the perfect project for older kids.
Or try this DIY Unicorn Christmas Ornament by The Farm Girl Gabs for a bit of an extra challenge. All you need is a little bit of clay and a little bit of glitter (who are we kidding, a whole lot of glitter!) 
And for those extra adventurous kiddos out there, we've got a whole DIY Unicorn Christmas Tree project by the team at A Subtle Revelry. It has a bit of everything: garlands, ornaments, tree topper!
If you love to crochet, this Unicorn Stocking Pattern by Yarn, Hook, Needles is the absolute best for weaving some Unicorn magic around the house. And after Santa drops off your presents at midnight, we've got these adorable Unicorn Gnomes by the Home Sweet Gnome Shop to guard them until it's time to unwrap!
Unicorn Christmas Gifts
Now that you've decked out the house, it's time to wrap up the gifts.
If you haven't found the perfect present yet, we've got you covered. We know how hard it is to find a gift that ticks all the boxes but remains a surprise.
While locating ideal Christmas Unicorn gifts can be tricky, we reckon the joy of giving shouldn't be stressful, so we've created the Magical Friends Unicorn Gift Box! (above).
Our Unicorn Gift Boxes are the perfect Unicorn Christmas gift solution for the Unicorn lover in your life. They're loaded with a wide variety of Unicorn goodies and come in Small and Medium sizes.
The fabulous Unicorn presents inside our beautifully wrapped Unicorn Gift Boxes have been carefully selected and include jewellery, stationery, accessories, and handmade soaps, taking the stress out of choosing that perfect Unicorn gift.
You'll discover a lockable Unicorn diary, a Unicorn fantasy pen, a Unicorn sleep mask, a fluffy Unicorn bag, and many more awesome Unicorn treats that will impress even the fussiest Unicorn-obsessed child.
And we've got some more magical Christmas Unicorn gift ideas as well!
We've got handmade Aussie Unicorn Christmas Baubles to make your tree even more special this year, and imagine your little one's delight when Santa leaves a bundle of surprises hanging in one of our giant Unicorn Christmas Santa Sacks.
We've also got some fabulously festive Unicorn hair accessories to glam up your little lady's Christmas Day outfit.
We've got a  Christmas Unicorn Headband and a wide range of pretty glittery bows. Choose your favourite from the Unicorn Christmas Gingerbread Man Bow, the Unicorn Christmas Candy Cane Bow, and the Unicorn Christmas Snowman Bow (above).
Your Unicorn Christmas Wrapped Up
So, there's our round-up of Unicorn fun for the silly season. Whether you're looking for Unicorn Christmas craft fun for the kids to help decorate your house and tree, or some unique Unicorn Christmas gifts, we hope you've found something fun and inspiring.
And remember, if you're running out of time, these fun DIY Unicorn Christmas crafts could be a great handmade gift for loved ones. After all, the best gifts are the ones that come from the heart!
---