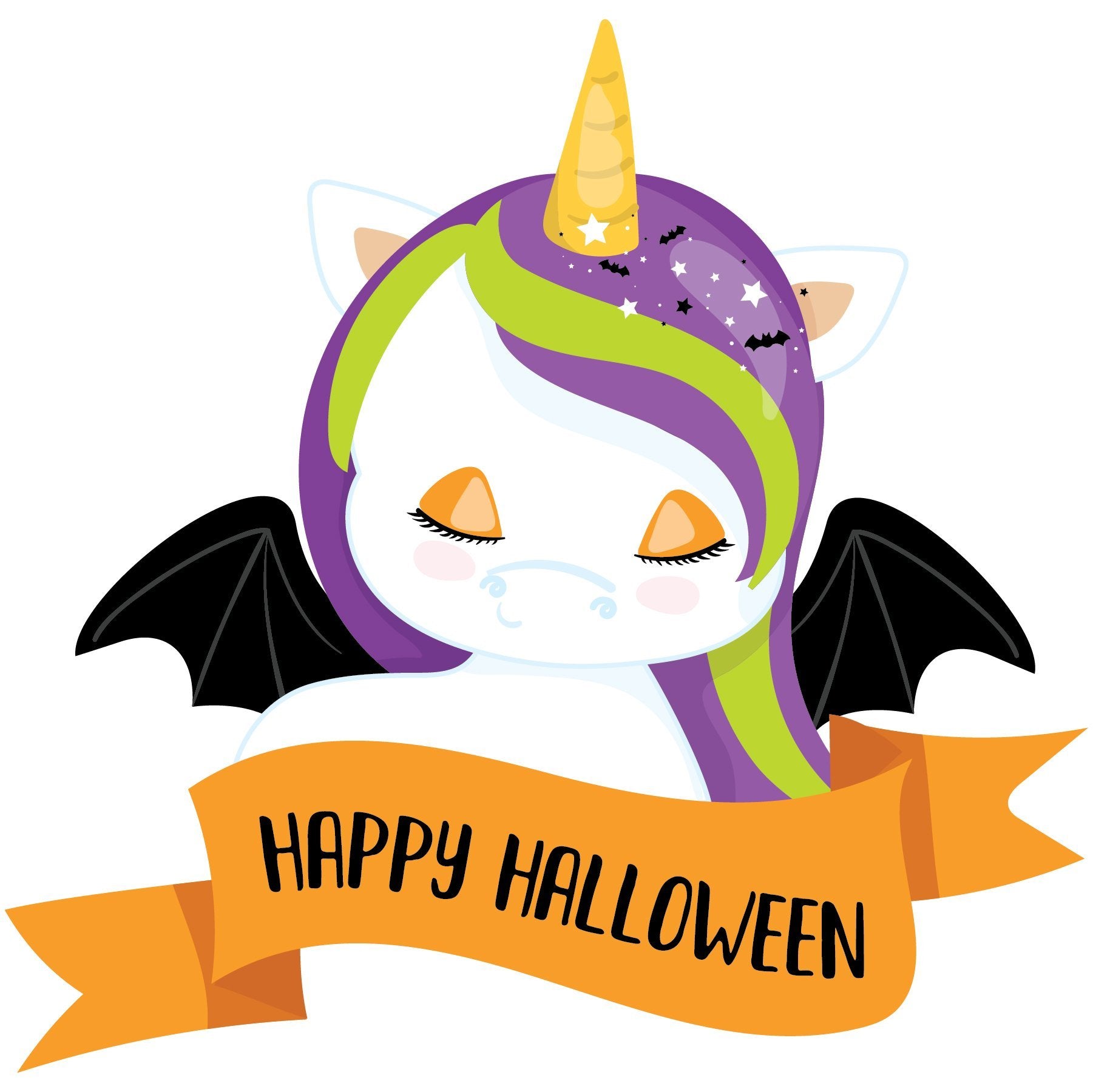 By Mitalee Deshpande for Finding Unicorns
October is here, and before you know it, the spooky season will be upon us.
And although you might be tempted to trot out the witches and the ghouls again this Halloween, why not try something different? This year, forget about the dark and the creepy, and weave some sparkle and wonder into the eerie atmos with some fabulous Unicorn magic!
Made with rainbows and sunshine and everything nice, Unicorns are the perfect way to brighten up the spookiest time of the year.
Transforming into a Unicorn for a night of haunting will set you apart, and you know what that means — more lollies!
From well-planned head-to-toe outfits to last-minute DIY fun, we've got a whole bunch of colourful ideas to help you find the perfect Unicorn Halloween Costume.
Unicorn Halloween Costumes
Let's put a mesmerising touch on this year's Halloween with some Unicorn sparkle! With their shimmering manes and fluffy tails, these majestic beasts make for a unique and fun Halloween costume. Be it trick-or-treating or party time with friends, becoming a Unicorn is sure to give you other-worldly vibes.
But where to start? How do you even begin to dress up as a Unicorn?
Fear not, Unicorn lovers, for we've curated a bunch of awesome Unicorn costume options and DIY ideas so you can be the brightest and cutest Unicorn out there!
Unicorn Halloween Costumes for Girls
If you're looking to add some sparkle to this year's Halloween, why not start with our Handmade Galaxy Unicorn Dress-Up Set? (above). This dreamy outfit has been handmade in Australia and has a vibrant coloured tutu skirt and a gorgeous Unicorn headband made with glitter fabric and tulle.
When looking for a Halloween Unicorn outfit that's bursting with over-the-top cuteness, look no further than this gorgeous Unicorn Tutu Costume (below). It's the perfect mix of pastel tulle and shimmering Unicorn horn and ears and sparkly flowers, and it's sure to make you the most magical Unicorn on the night.
Looking for something glam? We have just the thing! Click Here to check out our Unicorn Party Dress — a stand-out in hot pink — it will be the highlight of the night. Beautifully embellished with a sparkly horn and fabric flowers on the front, this stunning Unicorn frock will have you rocking the glitz all night long.
Unicorn Halloween Costumes for Toddlers
Since your little one is old enough to venture out into the spooky night, why not have some fun and dress them up as the Unicorn from Despicable Me? Our Fluffy Unicorn Costume (above) is specifically designed for toddlers and is ideal for a fearless night of trick-or-treating. Now, if only they'd stay still long enough for that photo!
Unicorn Halloween Costumes for Babies
One day, your bubba will have firm ideas about what they want to be for Halloween, but while they're still in the cute gurgling phase, why not take advantage of some of the adorable infant Unicorn costumes out there.
Although they're too young for lollies and to understand what all the fuss is about, your priceless bundle of joy can still look the part in this adorable Baby Unicorn Furry Costume (above).
Now just try to avoid being stopped by cooing strangers as you trek the streets with your tiny Unicorn wrapped up in this colourful ensemble!
Rainbow Unicorn Costumes
If you're like me and sometimes struggle to choose a favourite colour, then thank goodness for rainbow-coloured costumes!
Whether you're into bright and colourful or more subtle pastel hues, get ready to be transported into a world of glitter and rainbows with these multi-coloured rainbow Unicorn costumes.
There's something about a tutu that makes the wearer feel extra fancy! And our gorgeous Handmade Rainbow Unicorn Dress-Up Set (above) is the perfect mix of magical and colourful. This beautiful Aussie-made rainbow Unicorn costume is all pastel rainbow colours and has everything you need for a night of trick-or-treating: a three-layer tutu skirt, a white unicorn t-shirt, and a lush rainbow tulle headband. Talk about the perfect outfit!
Are you on the hunt for a Unicorn mane to go with your Halloween Unicorn costume? Then Click Here to check out our Unicorns and Rainbows Dress-Up Play Set. It has it all! A glitzy rainbow tutu, a floral headband, and a vibrant hair braid.
Another great option if you fancy dressing in all the colours of the rainbow is our Rainbow Unicorn Costume (above). With its colourful details, gold trim, and faux fur mohawk, this costume brings you a little bit closer to being an authentic Unicorn. 
Unicorn Dress
Dressing up as a Unicorn is mighty fun. And there are so many elements that make up the perfect Unicorn Halloween costume.
But if you don't own an all-in-one Unicorn costume, no need to stress. Why not take a more refined approach to the spookiest night of the year by pairing a beautiful Unicorn dress with some stunning Unicorn accessories?
Our gorgeous Magic Unicorn Dress (above) makes the perfect base for a dramatic Halloween ensemble — it's black and flouncy and has long sleeves in case your evening of trick-or-treating becomes a little chilly.
But if the weather is looking a little warmer on the 31st, you can turn ghoul into glam with our pretty purple Unicorn dress. All you need now are some accessories for the finishing touch!
I've always been fascinated with a Unicorn's horn, and the possibilities for creating your own Unicorn horn accessory are endless. Although you can buy a Unicorn headband off the internet, there's a unique kind of magic in creating one with your own hands.
Our Make Your Own Unicorn Headband Kit (above) is a perfect entry point to building a Unicorn costume. With simple instructions and glittery supplies, you're bound to be happy with the results.
Time poor? Want a quick get-up? Well, we've also got a Unicorn Horn and Tail Set (below) right here in our Unicorn store. With velcro attachments and silky, glittery material, your little one will be transformed into an adorable Unicorn in no time at all!
Now, if you want to take your Halloween Unicorn costume to the next level, you can't skip on the makeup! All you need is a Unicorn makeup kit and a little imagination to perfect that dreamy, magical Unicorn look.
Snazaroo specialises in face and body paint, and they have an easy three-step tutorial on how to face paint the perfect fantasy Unicorn (below).
And for some additional Unicorn face paint inspo, Pinterest will help you find exactly what you need, with countless boards full of Unicorn costume makeup designs.
DIY Unicorn Costume
Who doesn't love a good DIY costume? You know, the ones you put together after hunting for things in the back of your closet?
I know I do, and it's always such a pleasure to watch your everyday clothes transform into something magical before your eyes!
But the million-dollar question is: how do you make a Unicorn Halloween costume?
How to Make a Unicorn Costume 
While the online world is overflowing with inspiration and out-of-the-box ideas, it can easily get overwhelming. My ideal way to begin a DIY Unicorn Halloween Costume is to scroll through Pinterest and see if anything sparks my interest like the fantastic creation (above) by Craftaholics Anonymous.
The variety of styles and ideas you'll find on Pinterest boards is truly mind-boggling, but they are a great source of inspiration and can be adapted to suit your needs.
The next step is to separate the different elements of your Halloween Unicorn costume and find household things to replicate them. A great starting point would be to use a simple white hoodie. From there, you can get to work on your Unicorn headband, and colourful thread and scraps of cloth or tulle can easily be reworked into a tail and a mane. Et voilà, you've got yourself a cute little Unicorn costume!
To be the best DIY Unicorn you can be, head to Good Housekeeping which is packed with wonderful DIY Unicorn dress-up costume options such as this fabulous children's Unicorn costume (above) by Tatertots and Jello.
Clever, crafty people should also check out DIY With Primary for more tips on how to create a beautiful Unicorn costume with your bare hands. You'll just need your hot glue gun and some tulle and yarn. (Thank God for no-sew options, am I right?!). 
And where are all the Thelma the Unicorn fans?
If you fancy dressing up as your favourite book character, then we have a DIY option for a Thelma the Unicorn costume.
Claire, Collected has a guide for making an adorable Thelma the Unicorn costume (below) that is simple enough to put together and can be adapted to create other Unicorn costumes as well!
Unicorn Fun this Halloween 
So, as you can see, Halloween is the perfect opportunity to bring your favourite Unicorn to life for a night of magic and pounding the pavement in the hunt for sweet treats. I hope this post lights your creative bulb for this year's spooky season.
So, have you got your Unicorn Halloween Costume sorted? Let us know in the comments below!
---